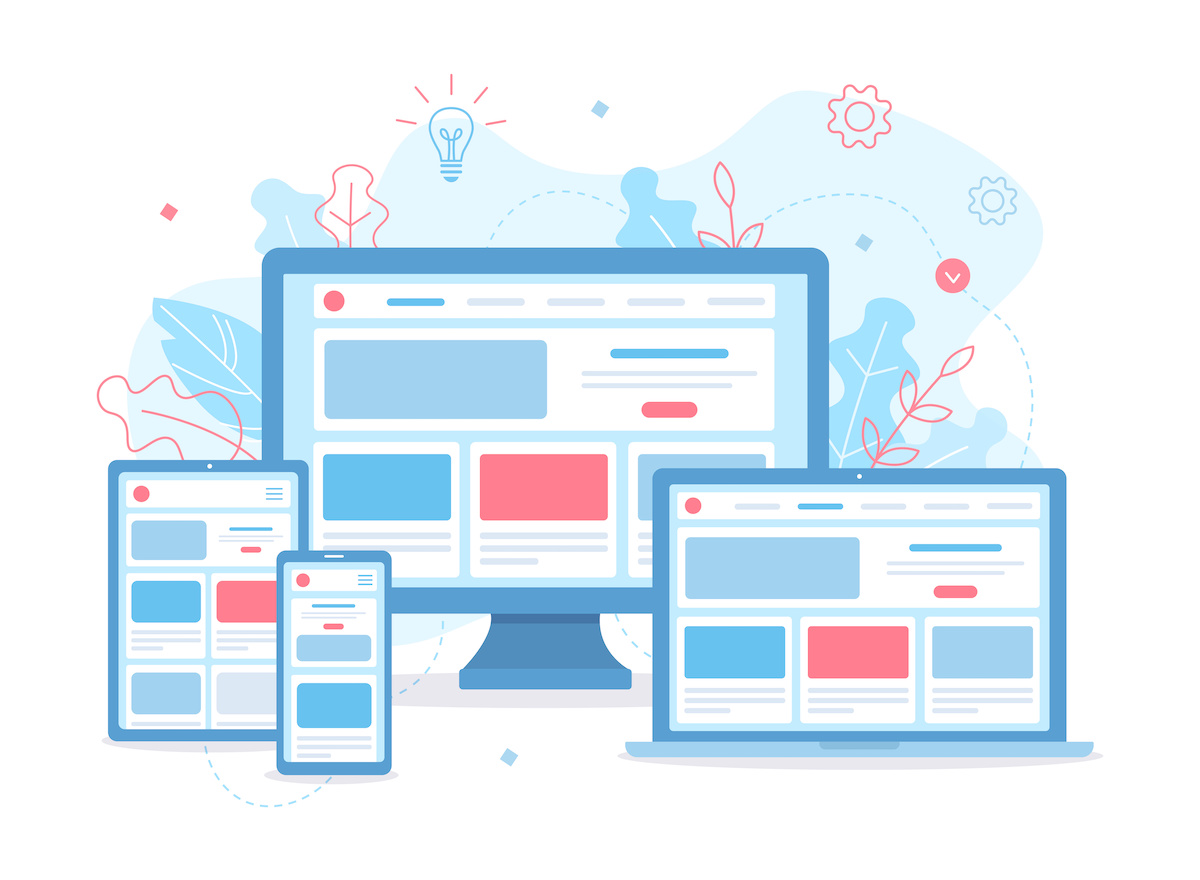 Responsive Website Design 101
In today's digital age, it's more important than ever for businesses to have a website that is accessible on all devices, from desktop computers to tablets to smartphones. A responsive website is a site that is designed to provide an optimal viewing experience—easy reading and navigation with a minimum of resizing, panning, and scrolling—across a wide range of devices. In other words, a responsive website will look good and work well no matter where your customers are accessing it from.
Responsive website design is not a new concept; in fact, it was first recommended back in 2010 by the W3C, the main international standards organization for the internet. But with the ever-growing popularity of mobile devices, it has become increasingly important for businesses to make sure their websites are responsive.
Responsive website design uses a combination of flexible grids and layouts, images, and intelligent use of CSS media queries to deliver a site that scales up or down depending on the size of the screen it is being viewed on. When done correctly, responsive design ensures that your website looks its best no matter what device it is being viewed on—and that your users can always find what they are looking for quickly and easily.
Creating a responsive website does not mean creating separate websites for each platform; rather, it involves using code that detects the screen size of the device your customer is using and then adjusts the website accordingly. This means that you only have to maintain one website instead of multiple websites for different devices—a major time-saver.
There are many benefits of having a responsive website, including better SEO rankings, increased traffic, and improved customer engagement and conversions. Perhaps most importantly, though, is the fact that a responsive website provides a better user experience for your customers, which can help build loyalty and trust.
Benefits Of Responsive Website Design?
As we mentioned above, there are many benefits of having a responsive website. Some of the most important benefits include:
• Better SEO Rankings:
With nearly 60% of all internet traffic now coming from mobile devices, it's more important than ever for businesses to have a website that is optimized for mobile. Google has stated publicly that responsive design is its recommended mobile configuration, and sites that are not optimized for mobile devices may be penalized with lower search rankings. In addition to providing a better user experience for mobile visitors, responsive design has the added benefit of simplifying your website's code, making it easier for search engines to index your site. As a result, responsive design is not only good for your users, but it can also help you achieve better SEO rankings.
• Increased Traffic:
Mobile internet usage has grown exponentially in recent years, with more people than ever before using mobile devices to access the internet. Over 60% of internet traffic now comes from mobile devices. If your site is not optimized for mobile users, you could be missing out on a major source of traffic. Mobile users have different needs and expectations than desktop users, so it's important to make sure your site is designed with them in mind. For example, mobile users are typically looking for quick, concise information; they don't want to have to scroll through long paragraphs or search for the information they need. In addition, they expect sites to load quickly and be easy to navigate. If your site is not optimized for mobile users, you could be missing out on a major opportunity to connect with your audience.
• Improved Customer Engagement and Conversions:
A well-designed responsive website is essential for providing visitors with a positive experience. When a site is easy to navigate and provides relevant information, visitors are more likely to stay on the site and click through to other pages. This can lead to increased engagement and conversions. A responsive website design is also important for SEO purposes. Google gives preference to mobile-friendly sites, so a responsive design can help improve your ranking in search results. In addition, a responsive website is more likely to generate repeat visitors, as it will provide a consistent experience regardless of the device being used. For all these reasons, it is clear that a well-designed responsive website is essential for any business that wants to succeed online.